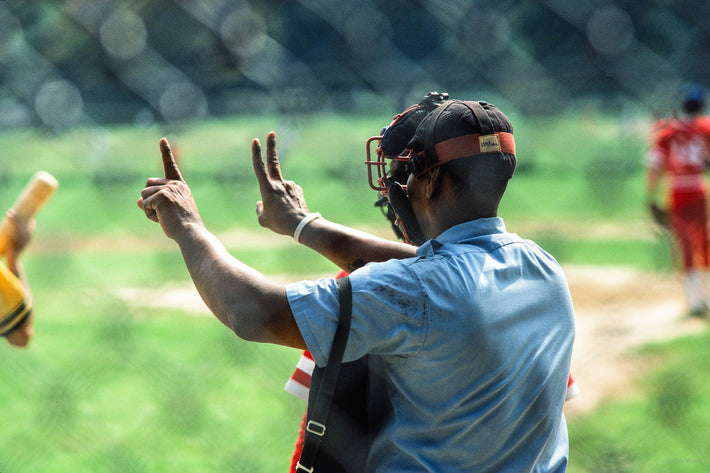 Whenever I think of baseball I think of Walter O'Malley. He was the guy who moved the Brooklyn Dodgers out of Brooklyn to Los Angeles. This would earn him the eternal hatred of all Brooklynites.

Years after this, I was at Dodger Stadium in Los Angeles and I got to meet him. I had been introduced as Brooklyn born and bred.

He told me he had just put in a high-speed elevator in the stadium so the fans could get in and out quickly. He told me, "If I had done that in Brooklyn, the fans would have said, 'You should have used the money to buy a short stop.'"

I said, "Could you use a better short stop?"

He retorted, "All you fucking guys from Brooklyn are alike."

As a young boy, I was a Brooklyn Dodgers fan from the first time I discovered baseball. The first lesson and disappointment in my life was realizing I was never going to be good enough to become first baseman for the Dodgers.

There were other realizations of my limitations, but they came later.

In the summer I went to almost every game they played at Ebbets Field. There was a sportswriter named Marty Abramson who lived next door to me. He sometimes got me tickets. Some days I actually paid my own way. Bleacher seats were 55 cents, $1.10 for better seats. Top price was $2.20 for box seats. I never got those. Most of the time though I made a deal with the guys who brought ice in to cool the beer. I would bring in a few cakes of ice and then on my last trip I just stayed.

By that time batting practice was going on and the most vivid memory I still have is the sound and echo in an empty stadium of the crack of the bat hitting the ball.

My obsession was thoroughly taking over my life. I collected autographs, baseballs and cracked bats. I even stole a baseball after a game from the back pocket of Ernie Lombardi, the NY Giants catcher. (He was the slowest running player to ever play baseball—I knew he couldn't catch me).

It even continued at night. My dad would shake me awake in the morning and say, "You were talking in your sleep all night about Pee Wee Reese and Pete Reiser and their batting averages."

The first painting I ever did was of Ebbets Field…

Damn, that's a long trip down memory lane.