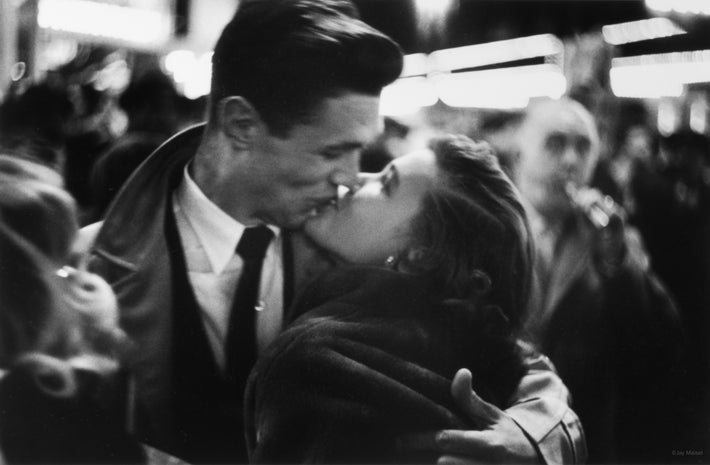 Couple Kissing, Man with Horn, New Years Eve, NYC
New York

New York has always been my muse from day one. It has challenged me, delighted me and acted as a flamboyant and elusive target.
I have been shooting New York for over 60 years now. And though I have achieved age, I can safely say I have never made my way to maturity so I have never been jaded or bored. I think all this is due to the grittiness and hectic quality of the city, you never capture it, it captures you.
"When you leave New York, it doesn't matter where you are, you're just out of town." Although the passage of time has changed me, it has obviously not changed these images. However, my perception of them has been substantially altered by the years gone by.
These are not my pictures. They were taken by a much younger man. I recently started really "seeing" these images for the first time in 50 years. They were like great-grandchildren coming to visit. I know them and they are most certainly mine, and they give me great joy. I look at them with enormous pride and they resonate for me but: they are so completely new to me, so innocent and optimistic. They assume an exotic quality you never usually associate with your own work. I hope they are as new and joyous to you as they are to me.