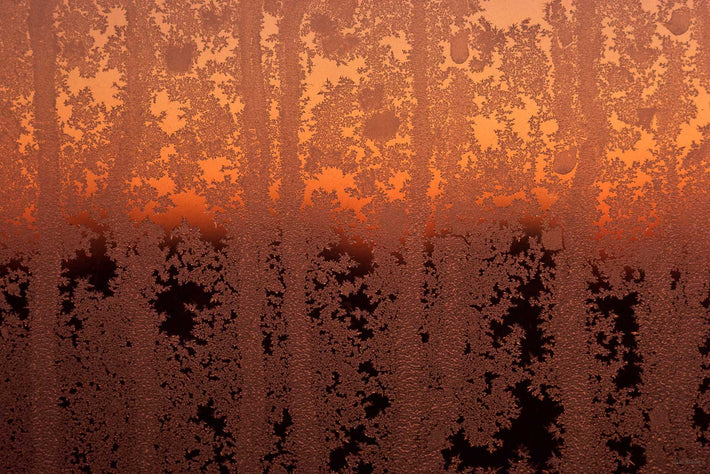 (Intro from Ice Crystals I)

As the world broils, I give you this little respite.

Only after I bought the Bank did certain things become apparent.

The building needed a lot of electricity to keep warm in the winter and cool in the summer.

I figured out a way of cooling it in the summer with polyethylene tubes suspended from the ceilings that directly attached (duct taped) to large AC units.

At one point the sculptor and architect Maya Lin came to the bank and endeared herself to me forever by looking at my system and saying to me, "I'm telling you right now I'm going to steal that."

Keeping the place warm in the winter was a bitch, though. At one point I bought 200 huge sheets of plexiglass to insulate all the windows of the building.

It turned out that the air pocket created by the plexiglass caused ice crystals to form on the inside of the original window.

Out came the tripod and a favorite lens with internal extension tubes. It was tough to stay sharp with slow shutter speeds and shallow depth of field because of the low ASA/ISO of film.

Years later, digital cameras came along and sensor ISO were now 20 times what film had been. I had a ball.

At one point I realized the dichotomy of the homeowner trying to cut expenses, hoping for a warm winter, while the photographer desperately hopes for ice crystals.